AX Series: Carrier-Class Redundancy
The AX Series is a critical junction in the server farm, so as customers should expect from a server load balancer, the AX Series features carrier-class performance.
AX Series carrier-class redundancy extends to two areas, hardware and software. Carrier-grade hardware includes:
Hot-swappable redundant power supplies on all models at no additional charge
Removable fan tray, with three fans
On-board compact flash and Solid-state Drive (SSD)
Advanced hardware architecture
High port density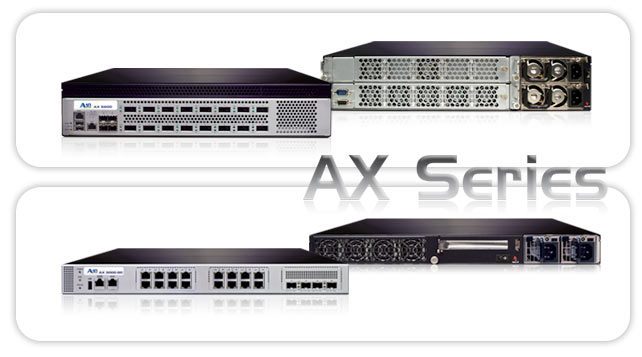 Software benefits include:
Ability to store dual images and associated configurations on the SSD and the on-board compact flash. This enables up to four images and associated configurations across multiple storage devices for maximum reliability and peace of mind.
Comprehensive High Availability options for complete box failover.
Dedicated management ports, an out-of-band serial console port and a separate in-band Ethernet network port, ensure that the AX is always available to the administrator.